Justin Bieber se lanzó de vacaciones con Hailey Baldwin, ¡al mismo lugar en el que estuvo con Selena Gomez hace un año!
La vida sentimental de Justin siempre ha sido blanco de los medios, y es por eso que la conocemos a detalle, ahora hemos descubierto que el guapo cantante llevó a su esposa a una romántica cita, justo al mismo lugar en el que tuvo una cita romántica con Selena.
El pasado 16 de diciembre de 2017, Justin estuvo con Selena en el restaurante Sugar Factory de Seattle en Washington.
📹 | Selena and Justin Bieber at the Sugar Factory in Seattle pic.twitter.com/f9AJ1Qr0HQ

— Selena Gomez Source (@GomezSource) December 17, 2017
Lo raro es que el pasado 17 de diciembre de 2018 Justin estuvo en el mismo lugar pero ahora con su esposa Hailey.
Another video of Justin and Hailey Bieber in Seattle, Washington. (December 17) pic.twitter.com/LhJYwa7MbV

— Bieber-news (@yourbiebernews3) December 18, 2018
OMG! Mismo sitio, misma cita, pero diferente chica, ¿qué opinan? Tal vez sólo sea que este lugar es uno de los favoritos de Justin y quiera compartirlo con sus personas favoritas, aunque recientemente surgieron rumores de que Biebs estaba intentando ponerse en contacto de nuevo con Sel, y aunque aseguran que es por la salud de la cantante, ¡es bastante sospechoso!, ¿no creen?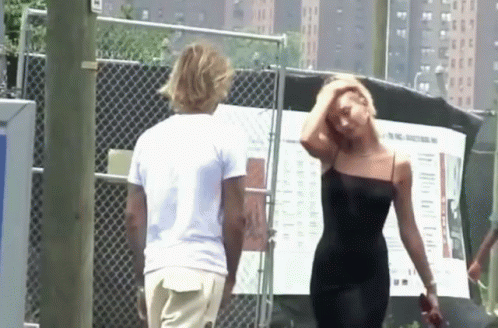 Síguenos en Instagram: @revistatumexico