¿Conoces las canciones producidas por Suga de BTS? La próxima rola a estrenarse de Psy, quien se hiciera famoso por 'Gangnam Style', 'That That', es una de ellas.
Y no solo eso, Suga también participó en la letra, la composición y los arreglos de esta canción que se estrena el 29 de abril.
TE PUEDE INTERESAR: ¡Wow! Estos son los récords mundiales de BTS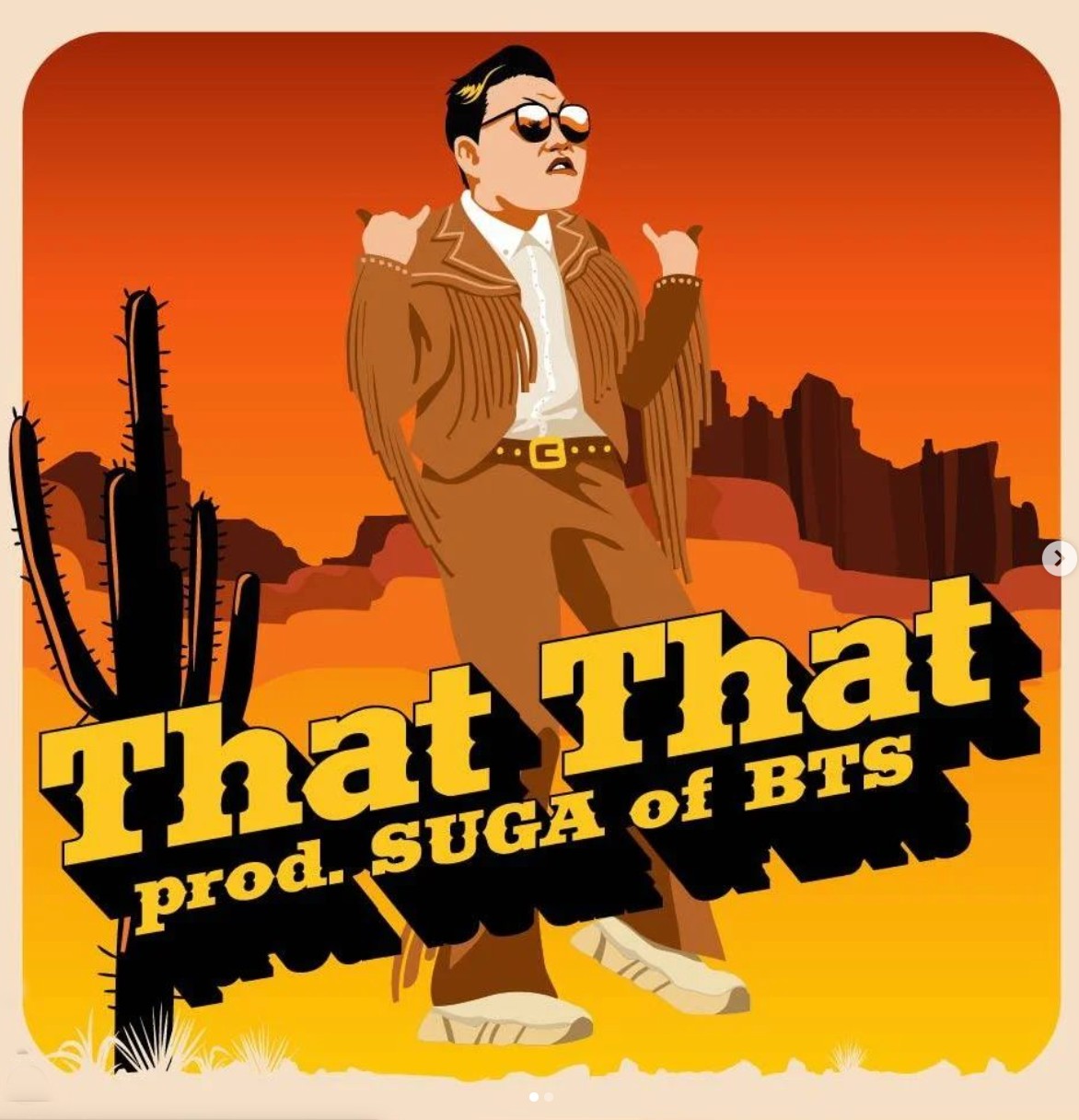 'That That' no es la única, estas son otras canciones producidas por Suga:
First Love de BTS
Song Request de Lee So-ra ft Suga
Tomorrow de BTS
Eight de IU ft Suga
Nervermind de BTS
Tony Montana de Agust D (Suga) ft Jimin
So far away de Suga ft Jin y Jungkook
Dead Leaves de BTS
Wine de Suran ft Changmo
Seesaw de BTS
Jump de BTS
You de OMI
Boys with fun de BTS
We Don't Talk Together de Heize ft Giriboy
Let me Know de BTS
Además de estas rolas, Suga también ha sido productor de sus propias canciones como solista, como Agust D, como la que lleva el mismo nombre 'Agust D' y 'Give it to me'.
Pero su talento no termina ahí, Suga también es reconocido como compositor musical y autor de canciones como: 'Airplane Pt. 2', 'Anpanman', 'Answer: Love Myself', 'Boy in Luv', 'Butterfly', 'Danger',' Dope', 'DNA', 'Epilogue: Young Forever', 'Hold Me Tight', 'I Like It', 'Louder Than Bombs', 'Miss Right', 'Mikrokosmos', 'Outro: Circle Room Cypher' y muchas otras melodías de BTS.
También escribió canciones para Agust D, su versión como solista, entre las que podemos mencionar: 'Moonlight', 'People', 'So Far Away', 'Tony Montana', 'What do you think?', 'Interlude; Dream, Reality', 'Where did you come from?', entre otras.
Suga también creó 'Wine' para Suran, 'We don't talk together' para Heizi, 'Suga's Interlude' de Halsey y 'Song Request' de Lee So-ra.
¡Qué talento!